C.R.E.W. -- an internship that is all about being a servant!
We are looking for college age young people with a heart for ministry. You will be asked to serve high school youth and the directors of Praisong in various ways including: program preparation, equipment handling, team orientation, participation in outreach ministries, and
whatever else is needed
!
This will be hard work and little sleep!
CREATIVE --

POWER TO BRING INTO BEING

RESOURCEFUL --

IMAGINATIVE CONCEPTS TO ACHIEVE

ENTHUSIASTIC --

PASSIONATE PURSUIT OF EXCELLENCE

WORKER --

SERVANT LEADER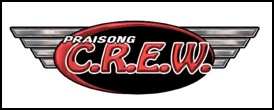 C.R.E.W. Interns
will be learning through
"hands on"
experience what it takes to put a production ministry team on the road. Experiences will include:


Planning a program with music and drama


Set and costume design and preparation


Sound and lighting equipment handling and care


Supervision and administrative concerns during touring and missions outreaches.


Spiritual leadership and mentoring in ministry.


Logistics of travel and ministry.

Praisong is a music and drama performance ministry with a heavy emphasis on discipleship and servant-hood. This ministry is unique because it uses the arts as a tool for ministry
both
to the church
and
to the inner-city as a missions outreach.
The internship will be a 6 week commitment.
(Special arrangements for longer internships are available in order to qualify for college credit if needed.)